CALL US
1-888-730-0740
347-868-7239


0

Recently added item(s)

You have no items in your shopping cart.
Shop by brand 
Mens 
Ladies 

WATCHES BY STYLE

HANDBAGS &
ACCESSORIES

Diamonds

Signature Diamonds

Our finest collection of loose diamonds cherry picked by our staff. Straight from manufacturer to your door. Highest standards. Strict examination guidelines.

BROWSE

Wholesale Diamonds

Low Price Guarantee on loose diamonds. Better Diamonds, better pricing, live chat support to help you make the right choice.

BROWSE

Custom orders

Custom engagement rings and fine jewelry, handmade to your specifications by jewelers in the USA.

BROWSE

Jewelry 

Shop by Type

Bridal Jewelry

Accessories 

HANDBAG BRANDS

SHOP HANDBAGS BY PRICE

EYEWEAR BRANDS

SHOP EYEWEAR BY PRICE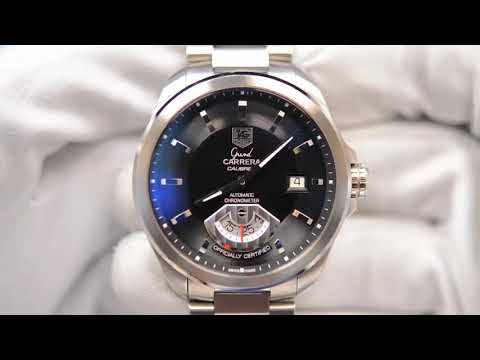 23 October, 2017
TAG Heuer Grand Carrera WAV511A.BA0900 Automatic Men's Watch
CUSTOMERS ALSO CONSIDERED
BRAND TAG Heuer
Long before you could buy a TAG Heuer watch, the brand Heuer was founded in 1860 by Eduoard Heuer. The company patented its first chronograph in 1882, and in 1887, it patented an oscillating pinion mechanism that is still used by major watchmakers worldwide. In 1911, Heuer patented the first dashboard chronograph called Time of Tip. It was designed for use in cars and airplanes.
Sign up for our newsletter
Be the first to know about new arrivals,
special offers, watch reviews, and
receive $50 off your first purchase of $250 or more
Your message has been sent. You'll receive a follow-up email shortly.
Help center
Please select your issue and provide your contact information in the form below.
You have no items in your shopping cart.
Added to your Cart
Product has been added to your shopping cart.